Nurturing Tomorrow's Citizens
Since 1940
For the past 80+ years, RV Educational Institutions has been committed to imparting quality education to one and all.
Our journey started under the exceptional leadership of our founder, Sri M. C. Sivananda Sarma. A freedom fighter, educator, and administrator, Sri Sarma was inspired by Gandhian principles to lay the foundations of our group and help fellow Indians realize their true potential.
Today, our institutions — from kindergarten to centers for higher studies — enable people from all sections of society to access affordable and world-class education.
RV Educational Institutions' Journey
From a primary school with 6 students to an educational ecosystem with 20 institutions and 20,000 students — here's a glimpse at what our journey has looked like so far.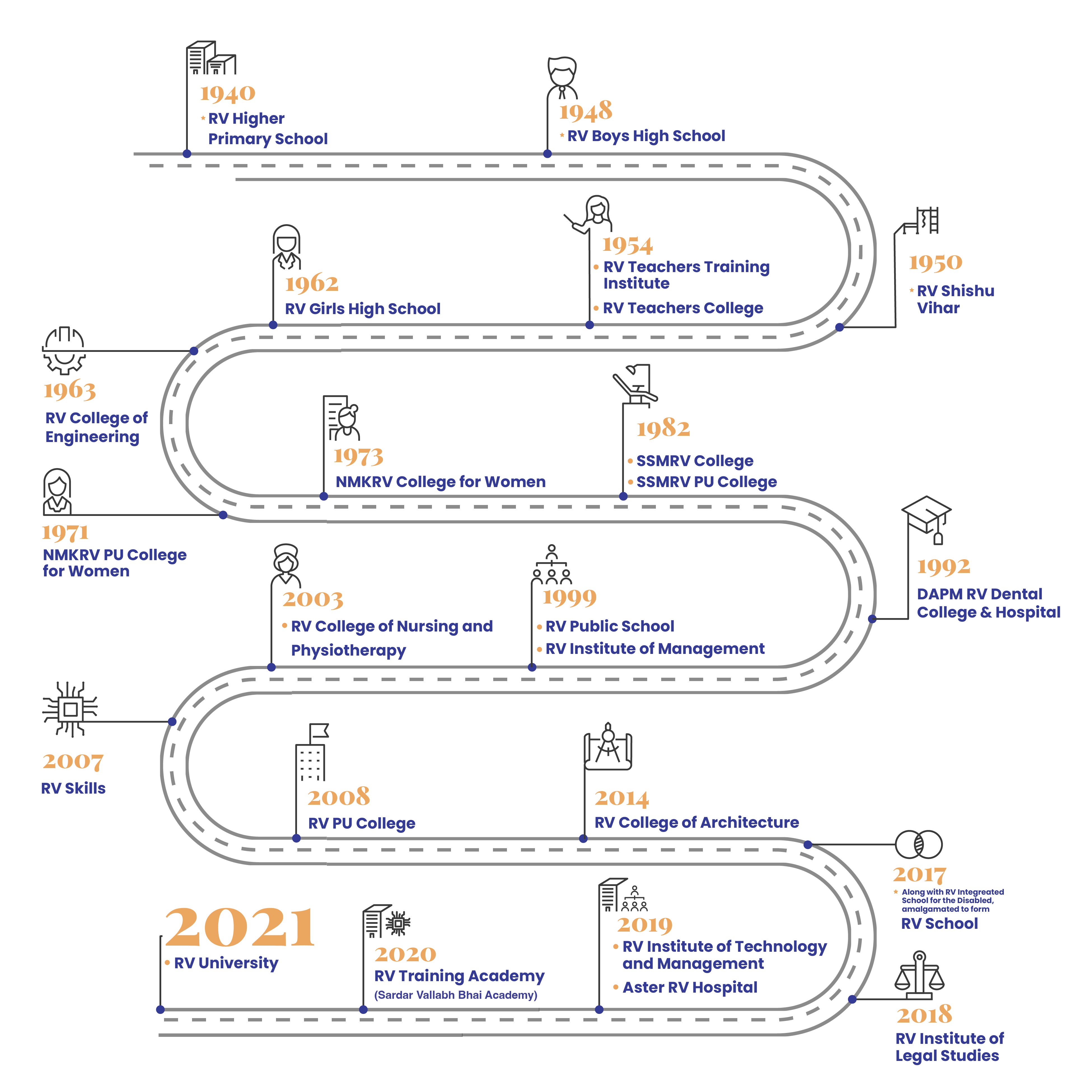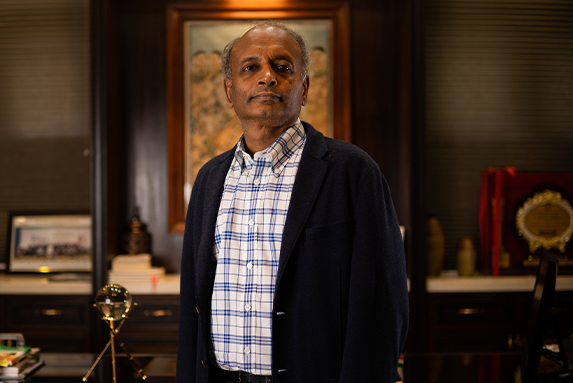 President
Dr. M.P. Shyam
Rashtreeya Vidyalaya (RV) Institutions are at the forefront among providers of quality education in the state of Karnataka. In line with our...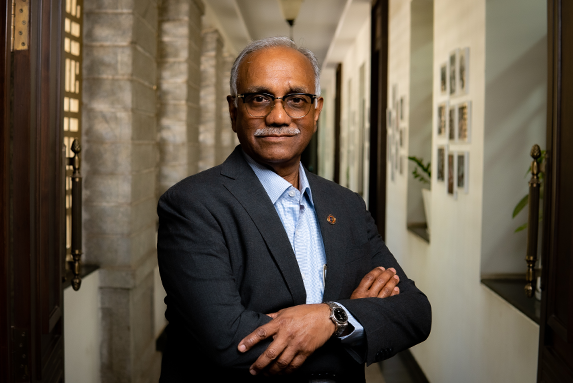 Hon. Secretary
Dr.(h.c.) A.V.S. Murthy
The vision of our Trust is to impart quality education at reasonable cost in all core disciplines and develop global leaders...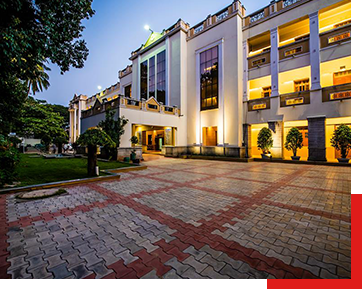 Our Goals
Rashtreeya Sikshana Samithi Trust believes that every individual from each strata of society needs education to fulfill aspirations.
The Trust will constantly strive towards this social need by inclusion and expansion of streams of academics in its institutions and further commits to match infrastructure for its effective enablement.
With a vision to excel in all its activities, the Trust envisions to create an atmosphere of involved learning, instill a spirit of enquiry, induce healthy challenges, encourage sustainable accomplishments, and ensure enriching rewards to everyone – students, parents, teachers, and associates.
Thus emerge as a conglomerate of world-class academic institutions, each taking pride in having nurtured knowledge that will lead to global happiness, peace, harmony, and prosperity.