Changing the World,
One Generation at a Time
At Rashtreeya Vidyalaya (RV) Institutions, we offer an education that helps individuals realize their aspirations, regardless of who they might be or where they come from. Established by our Founder Sri M.C. Sivananda Sarma in 1940, our colleges and schools enable students to grow through every stage of education — from kindergarten to a master's degrees, and beyond.
See how you can support our mission of giving everyone the education they deserve!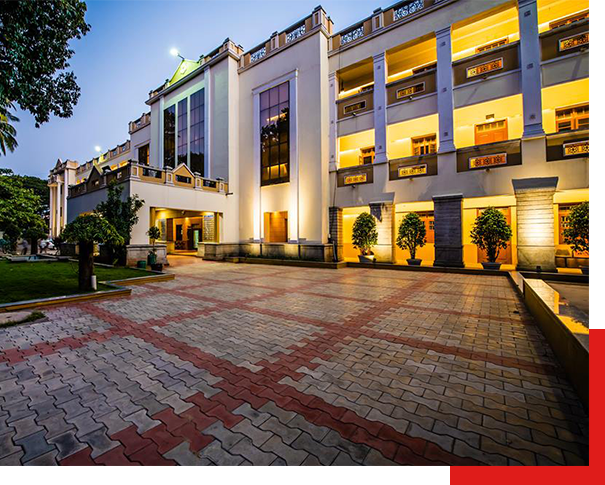 The Future Awaits at RV Institutions
A renowned author & professor, Dr. Sandhya has been awarded for her many contributions towards Kannada literature.

Dr. Sandhya Laxminarayana Hegde
Avinash has bagged medals in swimming competitions across the world. He was a recipient of the Ekalavya Award for Swimming in 2020.
For his many achievements in the sport of shooting, Tejas received the Ekalavya award for Shooting in 2020.

Rakshith's 1st rank in KCET (Engineering) & COMEDK 2020 and high scores in PUC and JEE Mains have made his academic journey a story of excellence.

India Book of Records awarded Dr. Sudhir the record for conducting the maximum number of free school oral health programmes by a pediatric dentist.

Sri M.C. Sivananda Sarma
Our Founder
Rashtreeya Sikshana Samithi Trust (RSST) was founded by the late Sri M.C. Sivananda Sarma — a teacher and freedom fighter — hailing from a small village in the erstwhile state of Mysore…
Click here to find out more about Sri Sarma's journey