Popping the Bubble of Cryptocurrency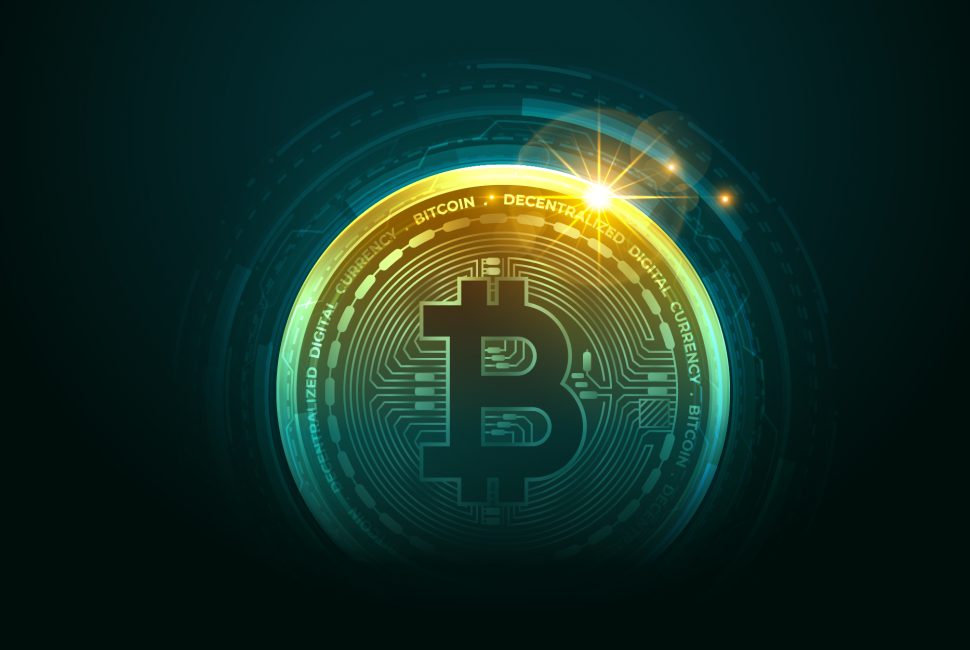 Are you also interested in cryptofinance but aren't sure how it works?
In terms of cryptocurrency, 2022 was a very rough year, with a market loss of around $1.3 trillion. Even the most popular digital currency, Bitcoin, witnessed a price drop of about 60%, thus creating a disastrous situation for investors.
Now that we're in 2023, several bold price predictions have been made by market participants for it being another turbulent year. Therefore, there is no better time than this to study crypto-finance and what the future holds for them. This blog will help you get acquainted with the subject and highlight the most popular cryptocurrencies with their fluctuation in rates.
What is Cryptocurrency?
Cryptocurrency refers to the digitally and virtually existing currencies utilising cryptography to secure payments. They are quite different from the cash people carry around and trade in the real world. To issue new units and record transactions, cryptocurrencies use a decentralised system that doesn't depend on any central issuing or regulatory body. When someone uses cryptocurrency to buy anything, every specific transaction is recorded as a digital entry in an online database.
Cryptocurrency received its name from the fact that all cryptocurrency transactions are verified using encryption. That means private and secure data storage and transfer between Bitcoin wallets and public ledgers necessitates specialised programming. Cryptocurrencies are widely believed to be a pseudonym since the true identity of the individual or group of people remains unknown.
The first cryptocurrency, and also the best-known today, is Bitcoin, which was launched in 2009 by Satoshi Nakamoto. Bitcoin (BTC) price reached an all-time high in November 2021. The introduction of a Bitcoin ETF in the United States, along with developments concerning Tesla and Coinbase, contributed to this specific price hike. However, the market witnessed a dramatic decline like almost every other cryptocurrency in 2022.
Further introducing you to several other widely recognized cryptocurrencies.
Ethereum:
Ethereum, or ETH, developed in 2015, is a blockchain platform with its own cryptocurrency, called Ether (ETH) or Ethereum. It is the most widely used and the second-largest cryptocurrency by market cap after Bitcoin. The value of Ethereum has been wiped out between its high and low by approximately 82%.
Shiba Inu: 
Shiba Inu (SHIB) token, launched in 2020 by Ryoshi, aims to be an Ethereum-based alternative to Dogecoin (DOGE), the popular meme coin. During the 2021 cryptocurrency boom, Shiba Inu was one of the most popular meme coins. In 2022, Dogecoin saw a sharp decline in value. But the Shiba Inu team has been working hard to make the ecosystem even more robust. One of the most anticipated new features is Shiba Inu's Layer-2 scalability platform, Shibarium.
Polygon Matic:
Polygon Matic is a great scaling solution for Ethereum. To optimise the performance of Dapps on the Ethereum Network, Polygon was released in October 2017 as a streamlined layer-2 scaling solution platform. During the extended crypto winter of 2022, Polygon has been one of the few cryptocurrencies to exhibit remarkable resilience. Investors who purchased the Polygon dips generously may reap substantial rewards if the cryptocurrency market recovers.
Binance USD
Launched in conjunction with Paxos and Binance, Binance USD (BUSD) is a USD-denominated stablecoin recognised by the New York State Department of Financial Services (NYDFS). Binance USD is a popular and promising investment asset since it has the most steady exchange rate; not even the crypto winter was able to shake the coin's value.
Cryptocurrencies tend to be highly popular today, especially because of the profit one could derive from them. Let's understand what the future holds for these widely renowned cryptocurrencies.
Future of Cryptocurrency
There are only a few metrics available that allow for cryptocurrency forecasting; it is because of their lack of reliable indexes. However machine learning could successfully predict stock market prices, but its application in predicting cryptocurrency prices has rather been limited. The apparent reason behind this is that the price of a cryptocurrency may be affected by a wide range of variables, like technological progress, internal competition, pressure on the markets to deliver, economic problems, security issues, political factors, etc., hence making them relatively unpredictable.
Without exception, 2022 was a terrible year for cryptocurrency. In all, the value of the markets dropped by about $2 trillion, much of which was based on speculation. According to the most ardent crypto utopians (and some crypto-anarchists), the year was not simply another "crypto winter" but rather an ice age.
Though to improve the statistics this year, several reputable organisations will soon take over the management of blockchain and other cryptographic systems since it was very clear that more transparency and regulations are required. Hence providing some assurance to the predictions made for the 2023 cryptocurrency market to be bullish.
Polygon Matic tends to be one of the best crypto to buy in 2023, with large growth potential in 2023 and beyond. Additionally, ETH is a fantastic investment in 2023 if you plan on purchasing ETH in dips and selling it high. In fact, Bitcoin prices have constantly provided enormous returns to its investors no matter how many crypto winters the cryptocurrency market has undergone. Thus, Bitcoin can surely be the best coin to buy in 2023 for long-term Holders, those who preserve their coins for periods of time spanning several months to years.